5 Crucial Garage Door Parts You Should Be Aware Of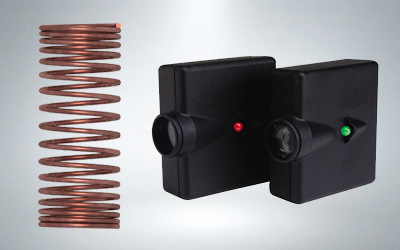 Almost every modern home consists of a garage that is used to park and protect a vehicle against natural elements and burglaries. To enhance the safety of your car and to spruce up the looks of your home, installing an automatic garage door is an ideal option. The operating mechanism of an overhead door is quite complex due to the presence of several components that work hand in hand to ensure smooth operation.
All these parts perform their respective jobs and are crucial elements of a functional overhead door. Over the time, they tend to fail and needs to be repaired with the help of garage door repair technicians. To know about the actual element that is causing weird noise or retarded performance, you should probably be aware of various door elements and the functions they perform.
Some of the crucial overhead door elements are:
1. Panels:
Door panels or sections are actually the coverings that protects your vehicle. They are the foremost things that are large enough to be visible from a distance. Panels are quite vulnerable components that can easily get damaged if you bag your car onto a closed garage door.
2. Hinges:
Hinges are metallic components that perform the task of connecting the sections to the rest of the door body. They allow the door to bend easily while opening. Hinges are quite strong and durable components that should be lubricated periodically to prevent rusting and corrosion issues.
3. Sensors:
Garage doors consist of safety sensors that allow them to stop at once when something interrupts their way. These sensors are located on the floor at the location of door corners. One of them emits a light beam, whereas the other one receives it. In case, the beam got interrupted due to some external element, the door operation will inhibit at once.
4. Springs:
Springs are meant to carry the entire door weight to ensure smooth door operation. Torsion springs are situated just above the door and provides necessary support that is needed to lift the door up. Since these springs work under a lot of pressure, its important to maintain them with care.
5. Opener:
Garage door openers have greatly reduced the hassles of opening a door manually. They are crucial components that provide many excellent features that can be operated using a remote or wall switch. To make a door perform effectively, its ideal to inspect and replace the opener, whenever needed.
These are some important garage door components that plays a crucial role in door movement. If you are planning to replace your existing overhead door with a new one, consider calling our experts at DoorMaster.