Garage Door Emergency Repair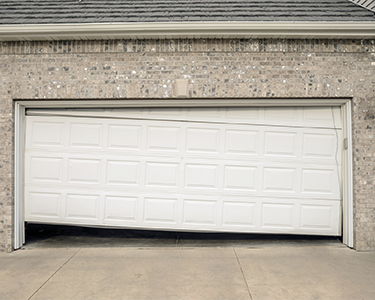 Are you searching for emergency garage door repairs in Toronto and the GTA? Then it's likely you want a company that can repair your garage as soon as possible. Luckily, you can trust DoorMaster to deliver what you need. We help you avoid inconvenience by offering garage door repairs 24/7. When issues occur after hours, you can count on us. We will have someone come and fix your sectional garage door. So, you can contact us regardless of when your garage door gets stuck. Our promise is always to provide you with efficient, prompt, and professional service.
Need your Garage Door Repaired Fast!
Emergency calls from the public are our number one priority! We feel that a residential garage door should be repaired in a timely manner to avoid any further damage to your home or family.
If you have an emergency requirement and need urgent assistance, before trying to fix it yourself call us direct for an obligation-free chat. We can very quickly ascertain and diagnose your garage door problem. In some cases, we can get your garage door working again over the phone.
Our emergency garage door repair services include:
Emergency Garage Door Motor Opener Repairs and Replacement
Emergency Garage Door Spring Replacements
Emergency Rollers Doors Repairs that are the off tracks
Emergency Broken Cable Repair
Emergency Garage Door Repair such as damaged panels
Emergency lockout such as power outages or remote control not working
Emergency safety release cord replacement & repair
Emergency Off-Track Repair
Emergency Replacement Parts
Emergency Hardware / Roller Replacement
DoorMaster prides itself as one of the largest specialty garage door repair companies. Because we have a dedicated team of repair professionals, it is a standard issue that we carry a full assortment of spare parts that are ready to go during the day. These parts include hinges, torsion springs, rollers, lubrication, chains, cables, motors, bolts, nuts, and tracks plus a huge amount of tools to complete the job properly. This means in the event of any garage door emergency, we can send a fully qualified technician directly from the current repair to your home without having to call through our warehouse to pick up spare parts or tools. This ensures immediate and responsive service that is expected in an emergency.
Call Us for Emergency Garage Door Repair