Garage Door Remote Not Working?
Garage Door Opener Remote Maintenance and Replacement Services in Canada
Regular maintenance and repair service of your garage door opener remote is essential for smooth and safe operations. A garage door remote is a handy electronic key which allows you to open and close your overhead door easily. What if you press the button and your garage door opener remote does not work. It is an embarrassing and frustrating situation. Moreover, it is not always easy to diagnose.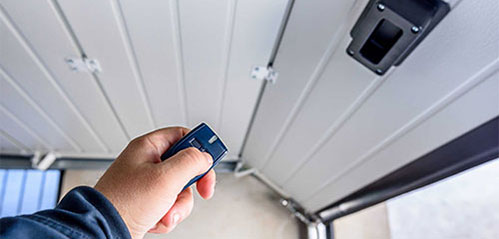 At DoorMaster, we ensure to provide you with prompt remote repair services at your door step. Whether you want a new opener remote control or need to change the battery of your old remote control, we can help you. We understand the importance of your remote and also understand your condition when it stop working.
Looking For the Garage Door Opener Remote Maintenance Service, Call Us.
Our Huge Range of Garage Door Remote Services
LiftMaster access control systems
Wired keypad programming
Wireless keypad programming
Opener remote replacement and repair
1,2,3 button dual frequency remotes
We Deal With Various Brands Including
Stanley
Wayne Dalton
LiftMaster
We have a team of passionate and professional technicians. Our team is specialized in garage door replacement, repair, maintenance and programming. No job is too small and too big for our team. we have experts committed to providing high class services. We serve both residential and commercial clients. All of our technicians are fully insured, licensed and bonded. So you will get professional services every time when you hire us. /p>
How to Program Your Garage Door Opener Remote
If you lost your remote or it refuses to work, it's time to change the code of your garage door opener. Our trained staff is able to provide you with top class door remote solutions. They repair and re-program all types of remote models. Our technicians will visit your house and change or re-program your opener remote. You just need to call to us.
What Makes Us Unique from Our Competitors
We have been offering the first class garage door repair, maintenance and other services for the last many years. We provide 24/7 emergency services to our customers, because customer satisfaction is our top most priority. Every part of your overhead door is important to keep your door in working condition years to come.
Sometimes, you think your remote is creating trouble, but the sensor causes the issue. Whether it is early morning or late night, you can call our professionals if your remote stops working. They will reach you within very less possible time and fix the issue.
Feeling Frustrated With Your Faulty Garage Door Remote, Contact Us Today.