Garage Door Panel Replacement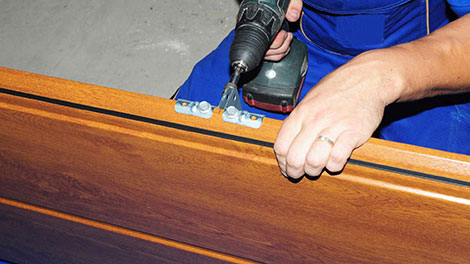 Is your garage door panel damaged, dented, or worn out? Don't worry, we're here to help! At DoorMaster, we offer professional garage door panel replacement services to ensure that your garage door looks and works like new again.
Our team of highly skilled technicians has the knowledge and experience necessary to handle any garage door panel replacement job, no matter how big or small. We use only the highest quality materials and parts to ensure that your new garage door panel is durable, long-lasting, and performs at its best.
When Should You Replace Your Garage Door Panels?
Has your garage door been damaged by a minor accident? Perhaps, you're wondering if you need a replacement even though only one or two of the panels were affected. Well, most of the time replacing is the cost-effective and straightforward option for repairing your garage door.
You have the option to replace the entire door. However, in general, that's not necessary for less severe damage. After all, the average lifespan of a garage door is a decade. Now if you're still wondering whether you should repair or replace a garage door panel, here are some factors to consider:
The Age of the Door
The Extent of the Damage
Cost of Repair vs Replacement
Appearance
Safety Concerns
Expect Unparalleled Service from Our Expert Technicians
We treat every project as if it were our own. We work hard to maintain our reputation as leaders in the industry. As such, we continue to deliver the best service and expert advice to our clients. When you need garage door panel replacement, you can choose from the top brands we carry. We can also provide premium-quality and highly durable components. Rest easy knowing that you'll get cost-effective solutions. Even so, we never cut corners to maintain the quality of our services.
When you hire DoorMaster, you will get a tailored solution based on your budget and needs. Our technicians will also provide options to ensure that the new panel will blend well with the other panels.
Call us to discuss your garage door panel replacement.