Garage Door Installation & Repair in Pickering
If you're in search of reliable garage door repair services in Pickering, look no further. Your garage door, being the largest moving part of your home, holds significant value. It operates year-round and may require occasional repairs or even replacement. That's where DoorMaster comes in. As a trusted and leading garage door service provider in Pickering, we specialize in delivering top-notch garage door solutions.
Whether you need repairs, maintenance, or a new installation, our experienced team is here to assist you. Trust DoorMaster for all your garage door needs in Pickering and experience quality service you can rely on.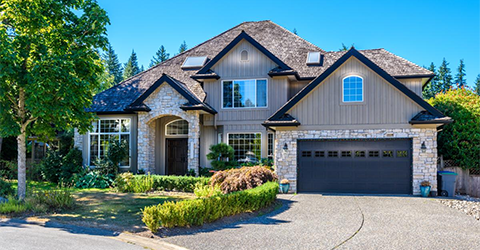 Garage Door Services Tailored to Your Pickering Home: Trust the Experts
At DoorMaster, we take pride in delivering garage door services that are customized to fit your Pickering home perfectly. Whether you need repairs for a malfunctioning door, installation of a new garage door, or routine maintenance to keep it running smoothly, our skilled team has got you covered. With years of experience and a commitment to exceptional quality, we prioritize your satisfaction and ensure that your garage door operates reliably and efficiently.
Our Garage Door Services
At DoorMaster, we are dedicated to providing top-notch garage door services to meet all your needs. With our team of highly skilled technicians and our commitment to excellence, you can trust us to deliver outstanding results and exceptional customer satisfaction.
Garage Door Repair
Garage Door Installation
Garage Door Maintenance
Garage Door Opener Services
Garage Door Spring Replacement
Emergency Garage Door Services
Garage Door Cable Repair
Garage Door Keypad Repair
Commercial Garage Door
Residential Garage Door
Garage Door Parts & Accessories
Why Opt For Our Garage Door Services?
Customer Satisfaction
We prioritize customer satisfaction and go the extra mile to ensure your experience with us is smooth and hassle-free.
Timely Service
We understand the importance of prompt service, and we strive to complete our projects efficiently and on time.